Hello!!!
Pernah dengar movie Don Jon tak? Aku tak rasa movie ni akan dapat ditayangkan di Malaysia sebab plot dia agak kelucahan sedikit but it's a very good movie. I read lot of good reviews so aku download jer kat torrent.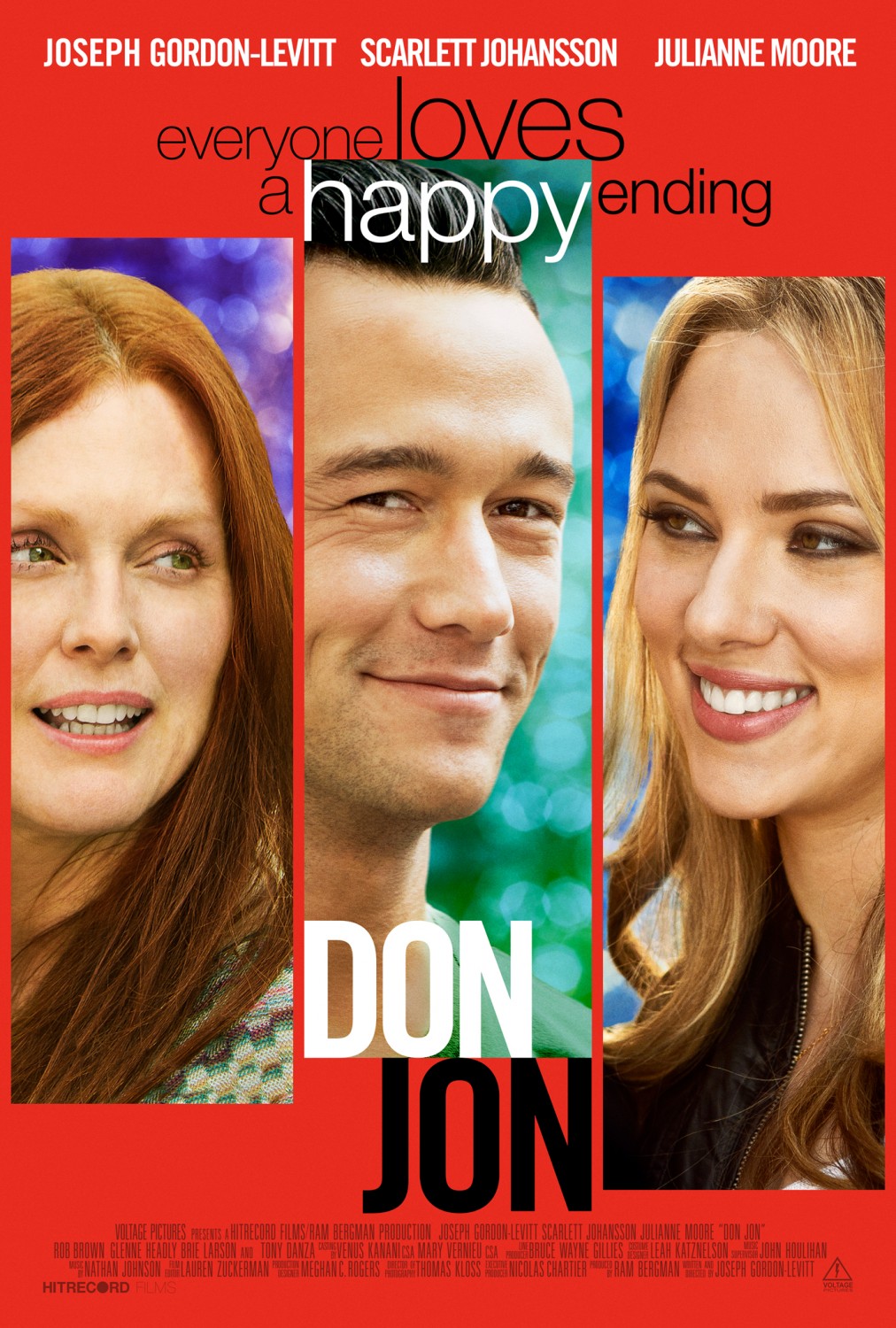 Don Jon mengisahkan Jon Martello (Joseph Gordon-Levitt, Inception & Looper) yang mengalami ketagihan menonton porno. Walaupun agak senang baginya untuk mendapatkan gadis-gadis, dia masih tidak puas dan terpaksa menonton filem porno. Sehinggalah dia bertemu dengan Barbara (Scarlett Johansson) seorang gadis yang menolak pelawaan Jon untuk bersamanya. Ego Don tercabar dan dia tertarik untuk mengenali Barbara dengan lebih lanjut sehinggalah mereka menjalinkan hubungan sebagai pasangan kekasih. However, hubungannya dengan Barbara tidak mampu melawan ketagihannya pada filem porno sehinggalah bertemu dengan Esther (Julianne Moore) yang banyak mengajarnya cara untuk melepaskan ketagihannya.
Yeah, plot dia agak racy sedikit but I just love the theme and the acting from the 3 leads. Joseph still charming dalam lakonannya. Scarlett always looked so gorgeous on screen dan Julianne Moore is definitely my favorite in this movie. Watak dia interesting and a little bit mysterious. Overall, it's a fun movie da boleh dijadikan pengajaran untuk korang yang addict dengan porn. Huhu. Not me..