Hello
Semalam aku off day. Tetiba rasa nak marathon Grey's Anatomy. Actually hanya tinggal 5 episodes je lagi tak tengok. So semalam takde apa nak buat, terus aku habiskan lima-lima episod.
Overall, aku suka season 9. Grey's Anatomy ni antara tv show yang paling konsisten untuk aku. Jaranglah menghampakan aku. Lagipun aku ni memang suka tengok cerita pasal doktor ni. Dulu aku suka ER. Then lepas ER cancel aku tengok Grey's Anatomy pulak.
Season 10 akan start bulan September ni. So just nak review sikit apa yang berlaku pada watak-watak dalam cerita ni di hujung season 9.
Derek & Meredith
McBaby Boy is here. Happy sangat for Meredith. Selepas keguguran baby pertama back in season 7, Meredith pregnant balik. Then masa episod last hari tu, Meredith jatuh tangga, then ribut pulak (memang malang betul nasib Meredith ni) tetapi akhirnya Meredith selamat melahirkan bayinya. Tangan Derek pula semakin pulih selepas incident pesawat terhempas season lepas.
Cristina & Owen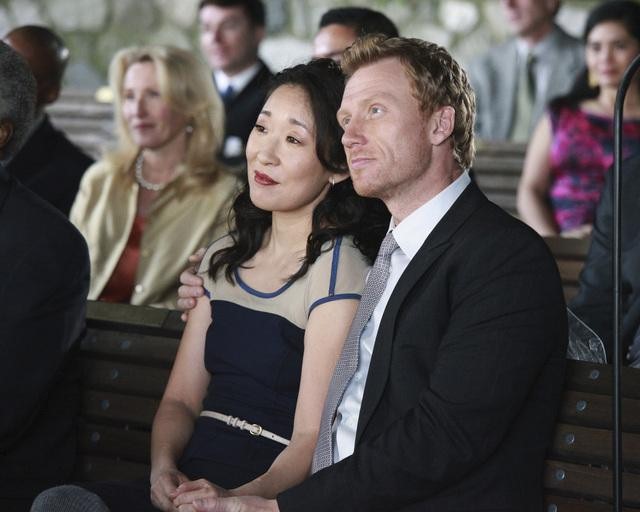 Cristina & Owen kembali bersama dalam season ni. Tapi at the end of the season Cristina sedar yang Owen mahukan anak suatu hari nanti tapi Cristina pula tidak mahukan anak. Jadi Cristina membuat keputusan untuk tinggalkan Owen. I felt bad for Owen. Hope nanti Cristina will change her mind about children.
Miranda
Dr Bailey pula trauma setelah menjadi punca kematian tiga org pesakit disebabkan oleh post-op infection. Walaupun punca wabak tu adalah dari sarung tangan, Bailey still rasa bersalah. Tetapi masa season finale hari tu, Bailey step up and help to save Meredith. Meredith named her baby boy Bailey sempena nama Bailey.
Jackson & April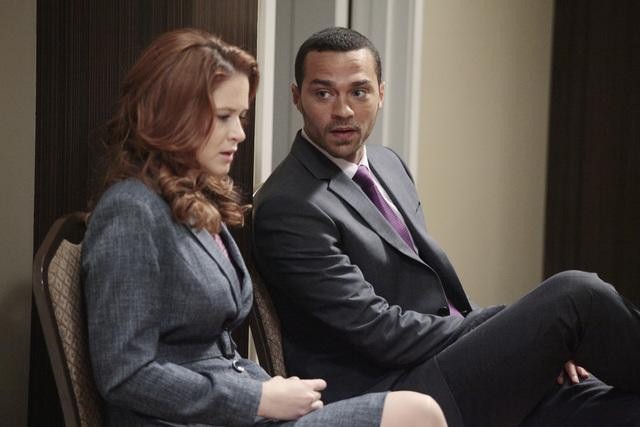 Lepas break up, April bercinta dengan Matthew, paramedik di Seattle Grace tetapi she's still in love with Jackson. Jackson pun sama. Still in love with April tetapi mengalah bila Matthew melamar April dengan cara romantik sangat. Tapi masa final, bila April sedar yang dia mungkin kehilangan Jackson, April told him that she'll stop her wedding if Jackson ask want her to do that.
Alex & Jo
Jo ni intern baru dan banyak belajar dari Alex. Mereka saling menyintai tapi Alex masih lagi belum ready untuk bercinta semula dan Jo pula taknak rosakkan persahabatan mereka. Tapi masa season finale, they realized they were meant together and I'm so happy for Alex. He deserved a great girl and Jo completed him.
Callie & Arizona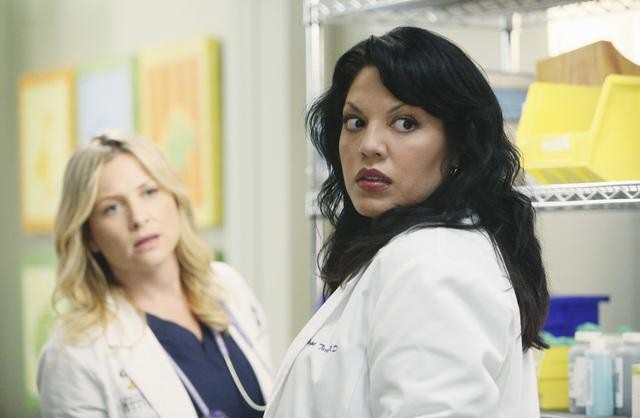 Couple yang paling banyak masalah season ni. First Callie terpaksa buat keputusan untuk potong kaki Arizona then Arizona menyalahkan Callie. Rumah tangga mereka bergolak sedikit but they manage to overcome it. Then muncul pula Lauren, yang selalu flirting with Arizona and Arizona cheated with her. Bila Callie dapat tahu, Arizona blame Callie for that. It's not fair for Callie at all.
Richard
Richard pula sekarang couple dengan ibu Jackson and it was so awkward between him & Jackson. Masa season finale, Dr Webber kena renjatan elektrik masa cuba on kan suis and nasib dia akan diketahui season akan datang.
Interns (Jo, Heather, Leah, Stephanie & Shane)
I love the new interns. Every single one of them were interesting. And they'll come back in season 10 as series regular (except Heather, due to her commitment to other show). I'm looking forward to see them more with a better storyline.