Hello!!!
Pejam celik pejam celik, rupanya dah habis setengah tahun dah 2013. Banyak yang berlaku pada tahun ni tapi satu yang memang tak berubah ialah minat aku pada filem. Aku kerap tgk movie tak kiralah kat panggung wayang or just beli DVD. Sepanjang tahun 2013 ni banyak jugaklah movie-movie yang best tapi kat sini aku nak compile my Top 10. This ranking based on my personal preferences ya!!! Takde kaitan dengan pendapat orang2 lain..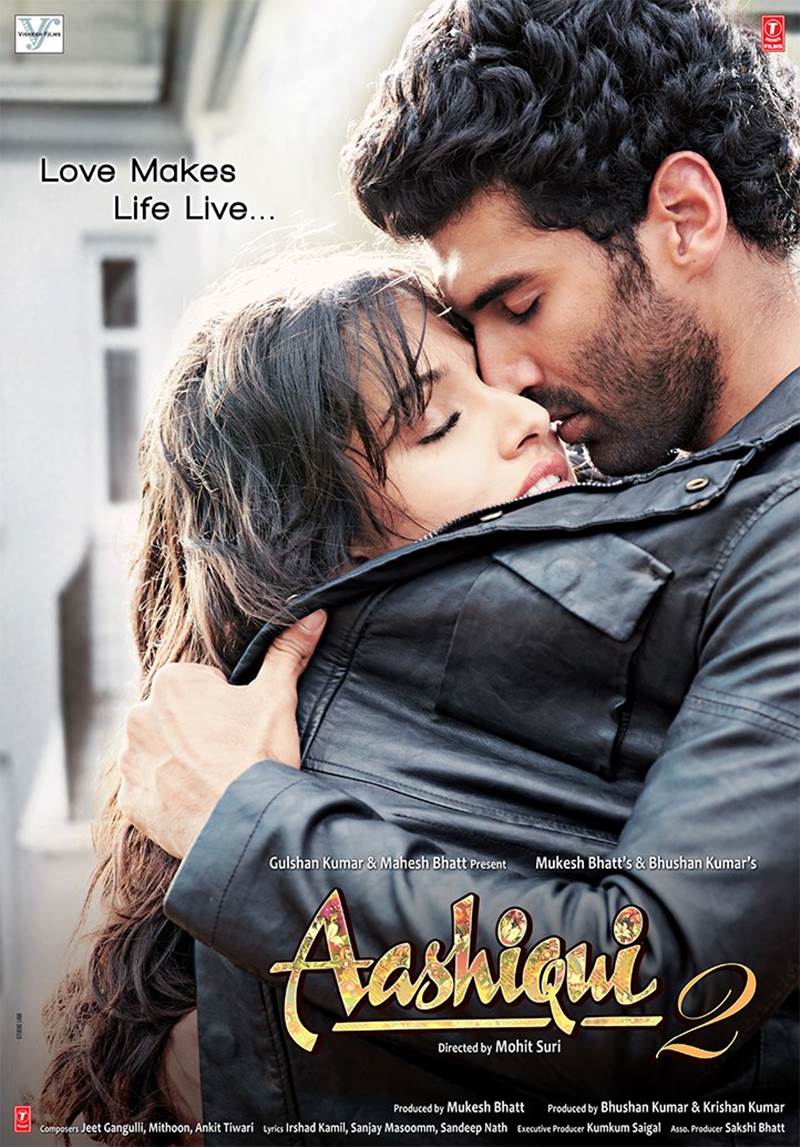 Pelakon: Aditya Roy Kapoor & Shradda Kapoor
Dua-dua ni antara pelakon Bollywood generasi baru. Tapi aku tak kisah semua. Aku suka sangat cerita ni. Cerita Bollywood favorite aku so far. Chemistry pelakon bagus dan lagu-lagu dalam filem ni merdu sangat. Especially lagu Tum Hi Ho ni.
Pelakon: Henry Cavill & Amy Adams
Walaupun ramai yang tak suka, aku tetap suka. Henry Cavill is perfect as Superman. Aku suka filem ni sebab dia ada jiwa. Bukan sekadar Superhero movie. Cuma tak puas hati sedikit dengan chemistry antara Clark Kent & Lois Lane.
Pelakon (Suara): Billy Crytal & John Goodman
Aku suka sangat dengan tema cerita ni. Lot of cute monsters as well. Kelakar dan sesuai untuk ditonton dengan family and friends. Paling suka dengan karakter - karakter dalam Oozma Kappa. Cute dan comel-comel jer semua.
7. The Host
Pelakon: Saoirse Ronan, Max Irons & Jake Abel
Memang antara salah satu cerita yang aku tunggu. Salah satunya sebab Stephenie Meyer. I think the novel is better but movie dia still okay to me. Suka sangat dengan Saoirse Ronan. Sejak dari cerita Atonement lagi. This novel supposed to be trilogy but still belum ada release date lagi.
6. The Croods
Pelakon (Suara): Nicolas Cage, Emma Stone, Ryan Reynolds
This is my favorite animation movie this year so far. Mesej yang kuat pasal family. Very funny and banyak character yang memorable from this animation. I love this one so much. Beside that, lagu tema dia dinyanyikan oleh Yuna. Love it.
5. Star Trek Into Darkness
Pelakon: Chris Pine, Zachary Quinto, Zoe Saldana, Benedict Cumberbatch
Actually aku masih belum tengok lagi Star Trek yang first. Huhu. Tapi it's okay. Masih lagi faham tgk sequel dia. I love this movie. Especially the villain. Benedict Cumberbatch is a great villain. Totally impressed with him. Dia berlakon Sherlock versi TV. Ramai cakap bagus. I'll check that just because of him.
4. Identity Theft
Pelakon: Jason Bateman & Melissa McCarthy
Kelakar sangat. Chemisty yang bagus sangat antara Jason Bateman & Melissa McCarthy. Stroyline yang menarik and memang lawaklah. Walaupun predictable sikit but it's okay. Totally fun with this movie.
3. The Heat
Pelakon: Sandra Bullock & Melissa McCarthy
Another Melissa McCarthy movie. I'm so in love with this girl. Seriously she's so funny. And together with Sandra Bullock, they were so perfect together. So much fun and totally enjoy this movie. The chemistry between the cast was superb
2. Iron Man 3
Pelakon: Robert Downey Jr, Gwyneth Paltrow
This is what a great superhero movie should be. Aku suka dengan first movie, I think second one should be better but the third one is my favorite so far. I think Gwyneth was such a badass in this movie. Love her. And Robert Downey Jr is still funny and charming like he was before.
1. Warm Bodies
Pelakon: Nicholas Hoult, Teresa Palmer, Analeigh Tipton
I LOVE this. Vampire is so yesterday. Movie ni pasal kisah cinta between a zombie and human. Bunyi macam stress je kan tapi dia olah cerita ni dengan komedi and it's very honest. Great chemistry between Nicholas & Teresa. I love them together. I love the ending. Great movie to me.