Hello!!!!
Petang tadi aku memang boring sangat. Tak plan pun nak kuar. Tapi bila fikir aku duk memerap je, baik aku buat something yang produktif. DD kerja. Aku call Miss R pula. Miss R busy. Ada kerja kat Klang. Aku beralih kat Mr Y pulak. Dia nak kuar dengan sepupu dia. Umur dalam 11 tahun untuk tengok cerita Frozen. Aku actually dah plan nak tengok Frozen hari rabu nanti bersama students aku sebagai ganjaran untuk prestasi mereka di Singapore hari tu. Mr Y ajak join sekali. Memang pucuk dicita ulam mendatang lah jawabnya (walaupun aku tak makan ulam ya).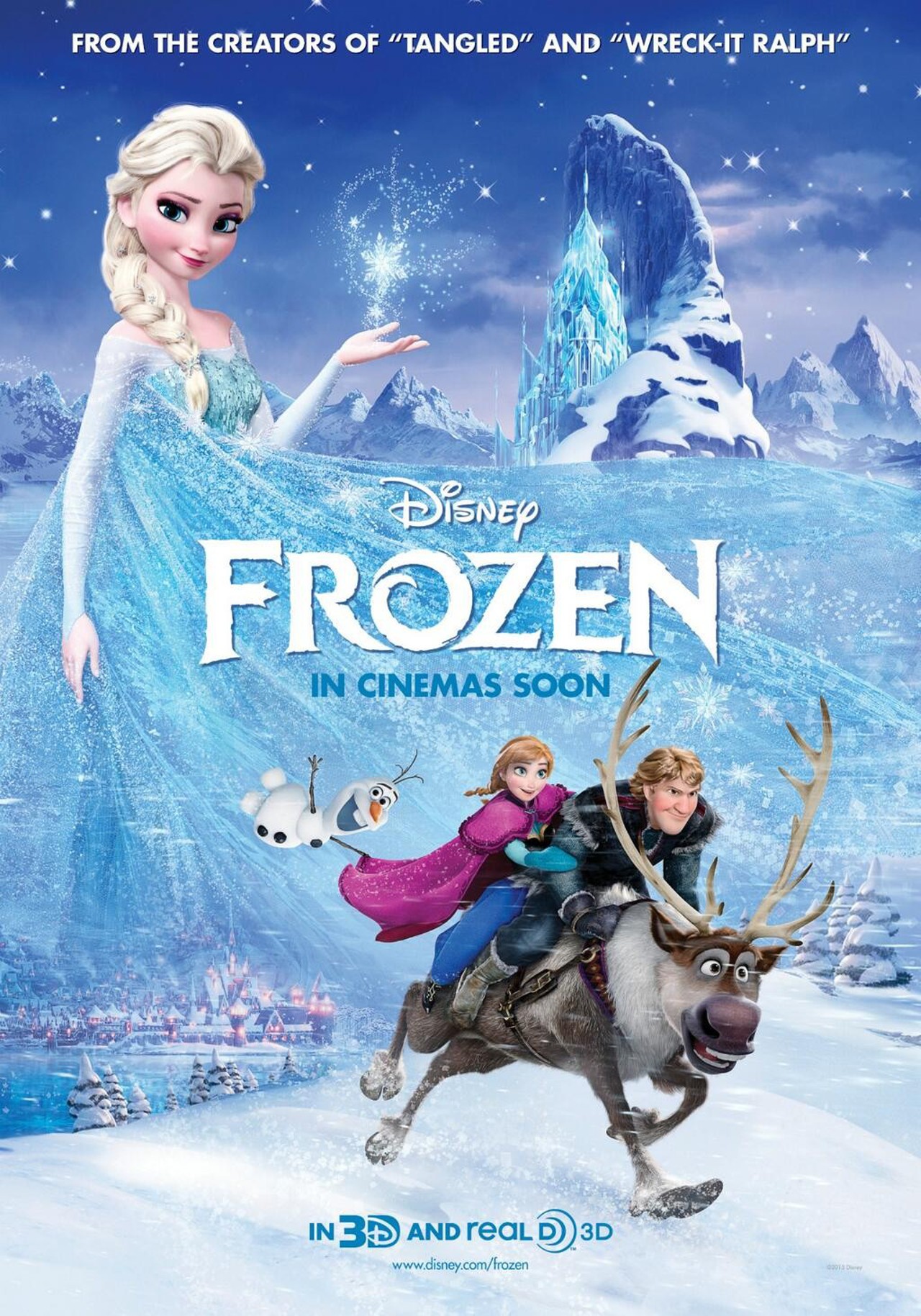 Sinopsis: Frozen mengisahkan dua orang puteri yang juga adik beradik iaitu Puteri Elsa dan Puteri Anna. Elsa dan Anna memang rapat sejak dari kecil lagi. Elsa dikurniakan kuasa ais sejak dari lahir lagi, tetapi semakin dia membesar semakin sukar untuk Elsa mengawal kuasa aisnya sehingga telah mencederakan adiknya. Ekoran dari peristiwa itu, Elsa memencilkan diri dan hubungan Elsa dan Anna menjadi renggang. Masa berlalu dan mereka semakin membesar. Ayah dan ibu mereka telah mangkat dan Elsa bakal ditabal menjadi permaisuri. Elsa gagal mengawal kuasanya semasa proses pertabalan dan mengundang rasa takut rakyat jelata. Elsa tanpa menyedari kuasanya telah menukar musim panas kepada musim sejuk telah menghilangkan diri. Jadi Anna membuat keputusan untuk mencari kakaknya dengan dibantu oleh Kristoff, seorang pemuda penjual ais, Sven, seekor rusa kutub dan Olaf, orang salji yang innocent sangat.
Komen: Overall, aku suka cerita ni. But compare to Tangled dan Wreck-It Ralph, kurenglah sikit. But, aku suka sangat dengan mesej cerita ini iaitu mengenai hubungan di antara seorang kakak dan adiknya. Watak Kristoff juga banyak mencuit hati aku. Yang aku paling suka sekali of courselah Olaf. Naif dan innocent sangat. Animasi dia sangat kemas. Overall, I love this movie.
Rating: 4/5
Nampaknya, hari rabu nanti aku kena tengok sekali lagi lah bersama students aku. Hehe. Memang tak leh sabar sungguh aku kalau bab movie ni.