Hello!!!
Hari khamis yang lepas, DD off day so seperti biasa, Sunway Pyramid lah destinasi kami. Huhu. Tak tahulah ke mana kami boleh pergi. Lagipun Pyramid tu memang dah dekat dengan rumah so kami prefer hangout kat situ saja.
Our plan is to watch, The Internship. Aku memang plan nak tengok cerita ni. Sebabnya hanyalah Dylan O'Brien. He's from Teen Wolf. I love him so much.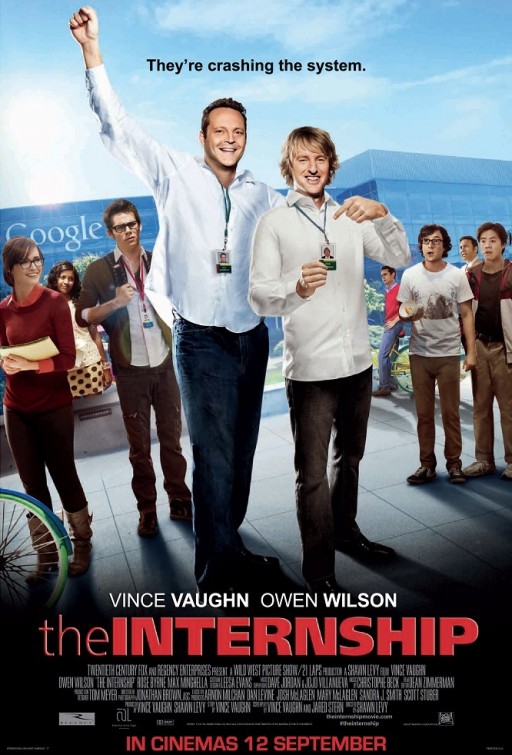 The Internship mengisahkan dua orang kawan baik Nick (Owen Wilson) dan Billy (Vince Vaughn) yang kehilangan kerja mereka sebagai salesman jam tangan ekoran penutupan syarikat mereka. So mereka terpaksa mencari kerja baru dan sasaran mereka adalah untuk bekerja di Google. But first, mereka terpaksa menjadi pelatih dulu dan bersaing dengan calon-calon yang lain. Nick & Billy ditempatkan di dalam satu kumpulan bersama pelatih-pelatih lain yang tidak begitu menyenangi mereka disebabkan umur mereka yang sudah tua. Antara ahli-ahli kumpulan Billy & Nick ialah Stuart (Dylan O'Brien) yang tidak begitu ambil peduli pasal ahli kumpulannya. Yo-yo, asian guy yang dikongkong oleh ibunya dan Neha, Indian-American girl yang petah bercakap tetapi sebenarnya insecure with herself.
The Internship is a comedy movie, tetapi tidaklah terlalu kelakar sangat. Walau bagaimanapun, aku suka dengan mesej cerita ini iaitu jangan sekali-kali berputus asa dengan hidup kita. Chemistry antara pelakon sangat bagus, especially Vince dan Owen.
Overall Rsting: 3.5/5